By Anindita Paul

In the absence of formal stores and marketplaces, what does it take to be a thrifter in Mumbai?
Although thrift stores have been in existence globally for more than 50 years now, in India, used items are still traditionally relegated to charity as the concept of purchasing pre-owned goods is still regarded with some scepticism. However, growing awareness about the importance of mindful and sustainable consumption practices has birthed a new generation of thrifters. In the absence of formal thrift stores or garage sales, these individuals are still pushing their sustainability-first agenda, by opening their closets and homes to pre-loved purchases. We spoke to four such thrifters about the hows and whys of thrifting in Mumbai.
Clothing


"I have always believed in being mindful about shopping for clothes. Unlike my peers, I repeat my clothes. Yet, I had accumulated far too many clothes over the years, many of which I no longer had use for" says Janvi Joshi Saraogi, a teacher. "I had also begun reading about minimalism, which then led me to the concept of thrifting. Up until that point, I would swap unused or underused items from my wardrobe with my friends and family members — all of us believe that we don't have to buy everything we want; we can borrow, use, and return items," she says.



For Saraogi, thrifting seemed to be a natural extension of this concept, although it still isn't as popular or accepted as it is abroad. The search led her to online thrift stores and the variety and availability of clothes amazed her, though the hygiene factor bothered her.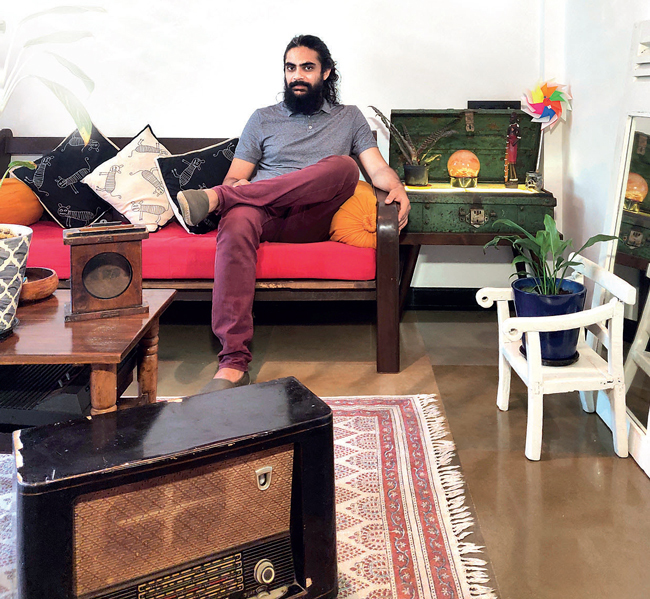 "I did have a few reservations about hygiene and wasn't sure if buying items that belonged to complete strangers would work for me," Joshi Saraogi says. Her first purchase was a shrug. She says that she hasn't looked back since. "I have even purchased tops and shirts. It's important to practice restraint and not go overboard on shopping sprees — just because the items are thrifted doesn't mean that you need them," she adds. Today, as much as 40 percent of her wardrobe comprises thrifted clothing and she has also begun to purge clothing she doesn't use as often as she'd like to.
Sana Khan describes herself as a former avid shopper of fast fashion. "I would hoard more clothes than I needed and got tired of the excess. Reading about the negative impacts of fast fashion changed me," she shared. A few close friends inspired her to switch to a smaller closet and host a garage sale for the items to be given away, the success of which made her realise the business potential of thrifting. Sana and her sister Alfiya Khan decided to quit their day jobs and set up their own online thrifting store named Bombay Closet Cleanse in 2019. Alfiya says that many people are still put off by the stigma of thrifting. "When wearing thrifted clothes, people don't want others to know. Many people don't want to accept clothes or personal items that belong to strangers. The arrival of rental clothing companies is changing this mindset," she says.
Khan says thrifted clothes are often confused with discarded clothes, and are assumed to be of inferior quality. "They are surprised to find that much of what we curate is rare and exceptional. We focus on hygiene and have high standards for items that can be resold — the former owners, too, earn a small profit from the sale. Clothing that doesn't make our cut is either returned to the owners or, with their permission, donated to charity," she says.
Crockery
For nutritionist Aditi Prabhu, thrifting crockery comes with the added benefits of unique pieces and fascinating histories. "Sometimes, I come across an odd glass, plate, or spoon at the neighbourhood scrap dealer," she says. Her neighbours have created a WhatsApp group to share items for sale. "My friends will also alert me if there are items being put for sale on social media marketplaces — since there is no way of guaranteeing authenticity, I look for recommended sellers or an acquaintance I trust." Prabhu says. She sanitises and sterilises these items and they make beautiful props for her food photography. "I recently bought an entire baking set from someone who no longer had use for it. I got a great deal on high quality items," Prabhu says.
Home décor

The ability to create wealth from waste and love for vintage finds drew Earl D'Souza, a 31-year-old event anchor and space designer to thrifting. "I usually find that the vintage items are inaccessible being expensive. Even popular thrifting haunts such as Behram Baug and Chor Bazaar are often too expensive. I like to seek out raw pieces, find potential uses for them, and then restore them," says D'Souza, who has restored antique clocks and teakwood cupboards.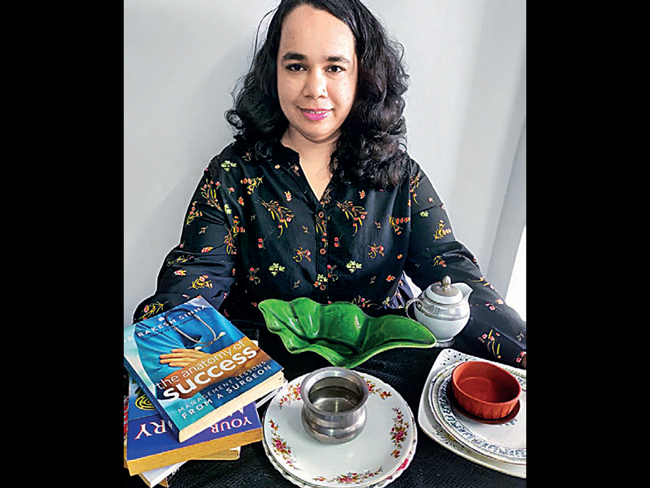 He says the addition of a new knob and some polish can do wonders for such furniture pieces.
"The beauty of thrifting is that you can personalise your finds – discarded bottles can be used as planters with a fresh coat of paint, while old sports trophies can be used as interesting coasters or shallow decorative bowls," explains D'Souza, who often frequents scrap dealers and paper marts and will even pick up discarded items from pavements or near dumpsters.