BCCI's unprofessionalism comes to the fore as Kohli admits there's been lack of clarity and confusion over Rohit Sharma's fitness.

Money can buy you everything. Some say even love. There is a serious debate, though, on whether money can buy you class and professionalism. If one were to look into the functioning of the
Board of Control for Cricket in India
, the answer would definitely be no. For nearly a month now, the buzz in Indian cricket has been about the injury (or non-injury) to Rohit Sharma, their second-best limited-overs player after captain
Virat Kohli
.
A month later the world comes to know that neither the captain nor the coach has any clarity about Sharma's situation with regard to the injury. There is a 'lack of communication'. And this too became clear via an unprofessional video session with Kohli. In an era of Zoom calls, and Google Meet, Kohli answered pre-sent questions from the media where there was no way one could ask him a counter-question.
Some 12 minutes into the session, the Sharma question crops up and Kohli calmly says he has no idea what is happening.



"Before we had the selection meeting in Dubai, we got a mail two days before that saying he (Rohit) is unavailable for selection and that he picked up an injury during the IPL.
"It mentioned there was a two-week rest and rehab period, the pros and cons, the implications of the injury was explained and he understood that. That was the information we got and after that he played in the IPL, so we thought that he was going to be on that flight to Australia which he wasn't. We had no information whatsoever on the reason why he is not travelling with us," he says.
Why not a call?
The question that arises is why Kohli or Ravi Shastri, India's coach and the greatest manmanager to walk the Milky Way, didn't pick up the phone to call Sharma about why he was not taking the plane to Sydney? At when exactly did they come to know that Sharma won't be on the plane to Australia and did they try getting in touch with BCCI president Sourav Ganguly or secretary Jay Shah?
As Kohli would have us believe, the next communication the team management had with the board was about 20 days after the selection meeting. He says, "After that the only other information we received by mail is that he is at the NCA and will be assessed again on December 11. From the selection meeting to the end of the IPL…and now this email, there has been no information. There has been a lack of clarity. We have been playing the waiting game on the issue for a while now, which is not ideal at all. So yes it has been very confusing and there has been a lot of uncertainty."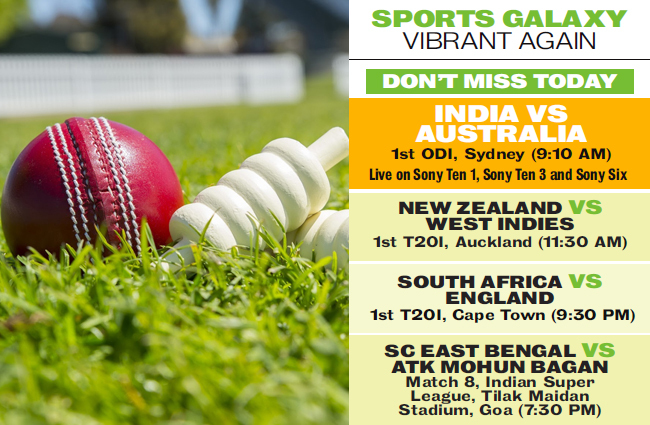 Now the first time that Kohli and the man-manager should have picked up the phone was on October 26 itself when, hours after being asked to rest, Sharma took part in a Mumbai Indians practice session. Shouldn't Shastri have been on the phone or on a Zoom call with Sharma and Ganguly about stopping him from playing? But no, Shastri and BCCI let him play in the last three IPL games.
In the days after Sharma had chosen club over country – and he has full right to do that – both Shastri and Ganguly made suggestions that Sharma should skip the IPL but put the ball conveniently in the player's court. Both of them could have issued a diktat, but maybe their choice of words was governed by the powerful IPL team that Sharma plays for.
Field for speculations
Also, all and sundry knew that because of Covid protocols, Sharma must reach Australia some 15 days prior to the first Test starting December 17 in Adelaide. And if Sharma had to indeed go to the NCA for rehab, he should have been on the first flight out of Dubai once he came to know of the grave nature of his injury to have any chance to make it to Australia for the Test series.
But he chose to play the IPL and is now out of international cricket. Grapevine has it there were astrological reasons for his continuing to play the IPL; it is also reported that he returned to Mumbai as his father had Covid; and a theory is being floated that the team management doesn't want to carry an injured player (they did carry Wriddhiman Saha though). Rift in the camp is the easiest story to circulate in such situations.
Professionalism would have demanded that BCCI arrange a press conference with Sharma, the coach and the chief selector for clarity on this issue. But then, money can't buy professionalism.
Love, maybe.