'I am glad that I have been able to use that headspace to involve men and somewhere, somehow make occasionwear a bit cooler'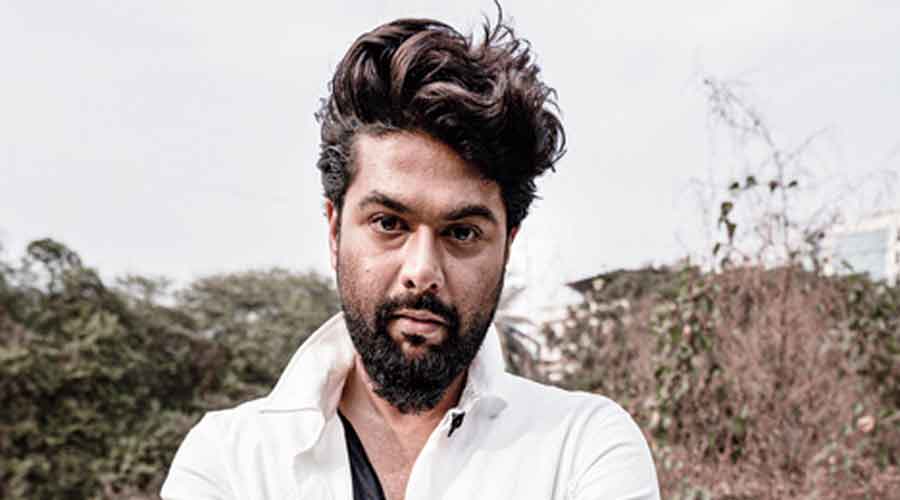 ---
---
He wishes he had started his label "sooner", but also believes that his experiences have shaped him into the designer he is today. Kunal Rawal, whose label turns 15. "I have meandered, gained all the experience and come back," Kunal tells The Telegraph over a relaxed chat. Contemporary, natty, sleek and understated with a youthful zing. That's Kunal's man. Someone of his age he tells us. "Where menswear is, it is very different from where it used to be. For a long time I felt I was fighting an aesthetic. I didn't believe in catering to what was very commercial, occasionwear at that time. I tried sticking to my guns and I am glad that the market is more in tune with my aesthetics," he says.
Kunal thinks how men dress has a lot to do with how they are supposed to dress and look. "For a long time the vision of masculinity was very different. People who wear only black-and-white, wear gold and brooch at a wedding. How are they okay with that if their personality is more black-and-white?" he says. With, men, however, taking a chance with their wardrobes and "young India being far more progressive than the youths of the first-world nations", the dialogue seems to have started.
In this pandemic, he is taking one day at a time and planning to "tweak plans and revisit them for this new world". "My least favourite phrase from last year is the #newnormal but the reality is that it has tweaked everyone's business. I definitely was planning to celebrate 15 years of the label, but I think it is going to be pushed to next year when we are all feeling a little more celebratory," he says. Fingers crossed!
 
How are you approaching each day?
This last year-and-a-half has actually taught us as much if not more than our entire lives because it is unknown territory, so helpless. This has been like living a completely new life because you go through the gamut of every emotion, in a new way. You have your good days and bad days.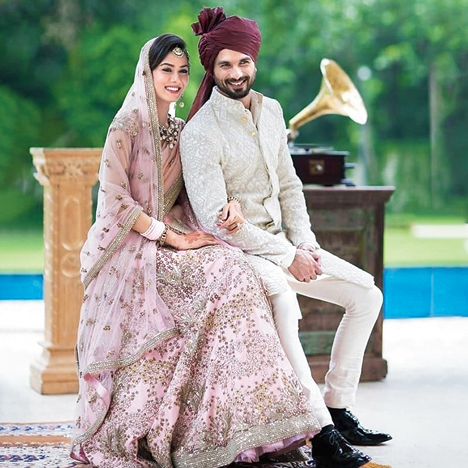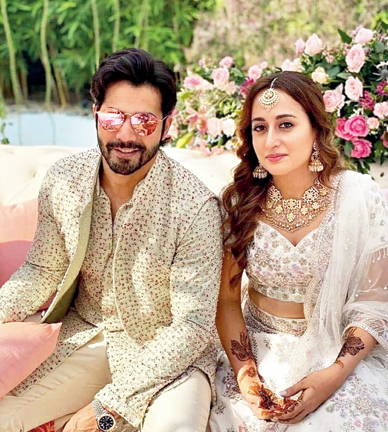 How good are you at handling fear and crisis?
I feel this year my personality has also changed. This year has added a whole bunch of anxiety and it is something I am trying my level best to stop and be conscious of. To be honest, it is also acceptance because the world we are living in today doesn't make too much sense. I always had an OCD with germs and all that has got heavily triggered, but it is nothing compared to what we are going through.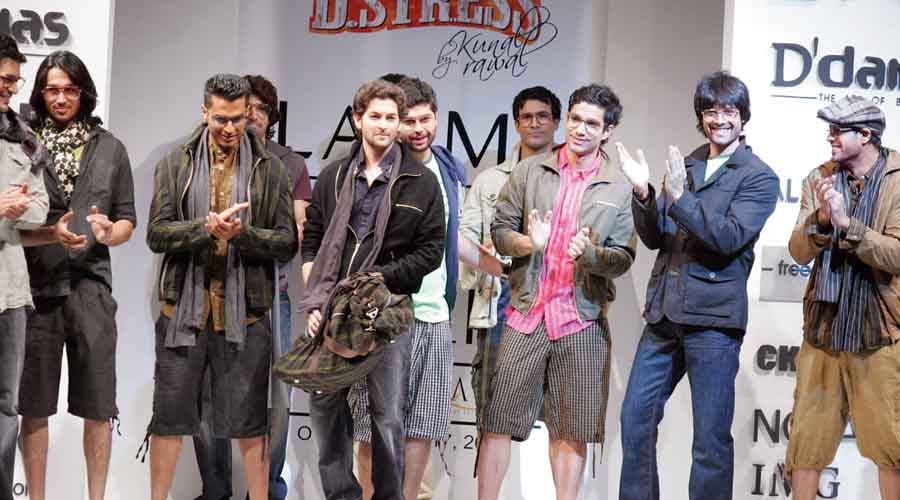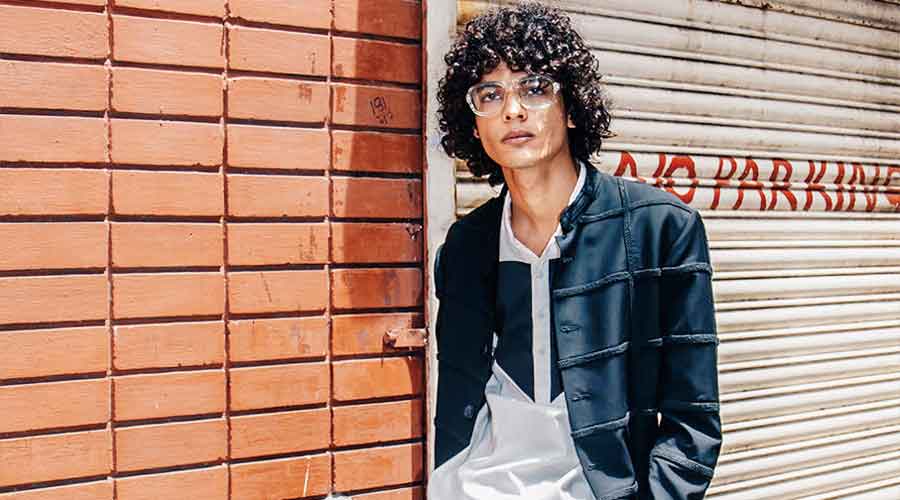 Have you been able to design in the last couple of weeks?
Actually no, not at all. And, I am totally fine with that. I am grateful that everybody I know is trying to help somebody. That's what has become work for a lot of us. It is a good feeling how everyone is just taking care of each other. In between that we are doing operational work. I am a creative person and a business owner. I have to keep juggling these two. For the last one month we have taken a call to stay away from social media, not push much and help in whatever way we can… online or offline.
I have been going through this duality. You are retailing in different markets and they are not as hit as much as yours, but when you are in a market that's so bad, it is bound to become a part of the decision-making somewhere or the other. We are catering to the pending orders because there are weddings happening in different markets. So just day-to-day firefighting and ensuring everyone in the company is happy and healthy.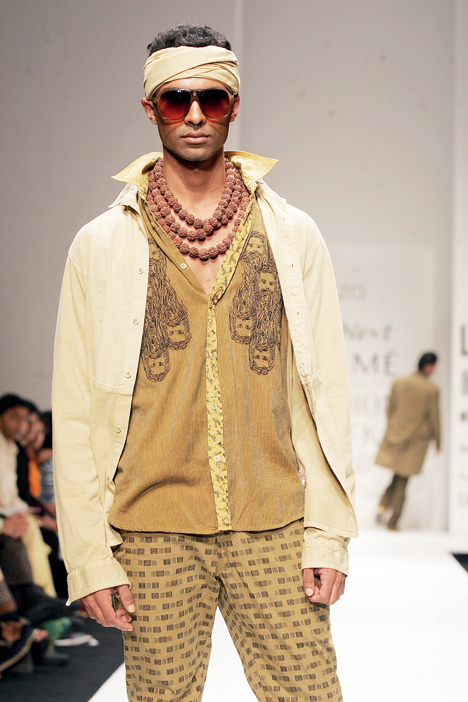 Have you gone back to long-forgotten habits that have been a source of comfort?
This last year I haven't been too healthy. So, I am trying to get my discipline back. That is helping a lot. I am back to loving early mornings. Last year I would get up by 12 and sleep late because I would be consuming a lot of content. This time I am trying to be up really early. I used to do it selfishly when I needed to create because I know mornings are the best but now I am trying to make that a routine. I have gone back to all my happy shows over the years like Entourage, The Office and Two And A Half Men.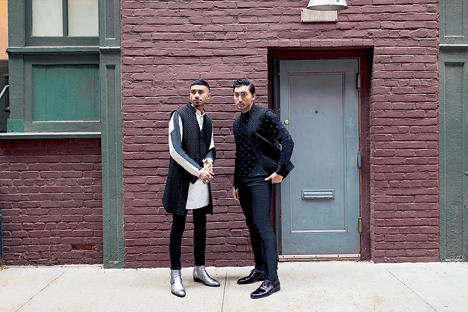 Celebrations may not be a priority right now but weddings are happening. Do you see any trend?
Grooms today are looking for garments that are more beautiful, more hand-done and detailed. The functions are getting much smaller. You are going to have a digital angle to it, so there is more attention on how pieces look when they are shot and are up close. More tone-on-tone threadwork have worked really well, three-dimensional work and surface textures are working because they photograph well when there is dimension play. Guys today are far more involved in their decision making and are clear about what they want. Personalisation is at an all-time high. There is a sense of rebellion. You are looking at grooms who want to rewear the pieces, versatile ones. Even for the people who are getting married, they have only one function to go to. Our deconstructed silhouettes are working well. We use micro motifs because with bigger motifs, your repeatability goes down in the social media world.
In the pandemic, a couple of principles on why I started this label has come more into focus. Versatility and comfort. In the last year-and-a-half, we have got used to comfort fabrics and silhouettes. That aspect is helping the label a lot, whether it is our sweat-absorbent linings or our cuts and hems which are meant to aid mobility and comfort, people are seeing the usage of these pieces for what they are designed for. The pieces we work for are always for a clientele like me. The garment is meant to look good in not-so- perfect postures, (like on) mannequins. Those are meant to be sat in and the sleeves are meant to be rolled up.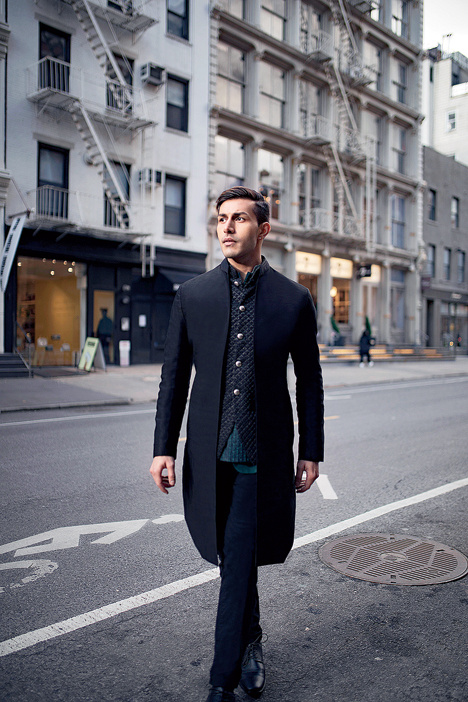 The label turns 15. Now it's considered to be edgy and cool but it was niche when you started. How has the label evolved?
Every collection I put out is a combination of the voice of the label and the usage of the garment. When I started out, fashion was not something being taken seriously. Now seeing that become the industry that it is in India and seeing the same cycle with menswear… it is growing. It is definitely much smaller than womenswear of course.
One big thing that has troubled me over the years is that men don't decide what they wear… when it comes to Indianwear. The idea was to put in details to start involving grooms.  
I am proud of my journey and have learnt a lot from it. India is a diverse and tough country to please. So, trying to understand the consumer and the gaps in the market and trying to cater to someone who is like me. A big advantage for me is I am around the age group of people I am catering to. With digitalisation, the last decade has seen a big change. I am glad that I have been able to use that headspace to involve men and somewhere, somehow make occasionwear a bit cooler. Our clothes cater to a wide spectrum ranging from modern luxury to deep-rooted traditions. You can wear it across the globe.
Indianwear has become so cool again. What happened to the Japanese designers 30 years back when they hit the global mainstream, that's going to happen with Indian designers.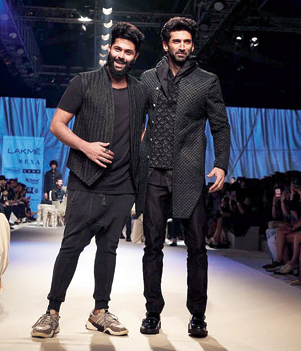 Have you taken a conscious decision to step away from film projects?
I made a conscious decision two-and-a-half years back where I said I needed to move my retail which needed my consolidated focus. We have managed to put out for stores. I was always planning to come back to costume work but it needs focus and time. From last year I had started taking up bits and pieces of work again because stores were shut and I had some free time. It keeps a different side of me happy.
Kunal's muses…
I definitely count myself as one of my muses. I am a painful consumer and clothes are my life. I dress by my mood and personally believe that is what fashion is about.
My dad. Everything I have learnt about fashion, especially my early years, has been through him.
The inspiration also comes from things that would excite a younger boy. We have layers of armour and military through our label. That came from my love for war films like Gladiator or Troy.
There is athleisure which came from earlier racing years. I have been big on tennis… Roger Federer.
My dad had an export house and I would love going to his factory. The actual mazaa till now is seeing a garment being made. I love that grunge.
Bombay is such a big part of my inspiration. The colour tones have warmth. We always add a bit of yellow to everything. The diverse personalities have also helped me gain a lot of perspective.
I used to be a big Tom Cruise fan. I just rewatched Mission Impossibles in the last month. He doesn't age!
My dad used to love Clint Eastwood movies. Confluence had a trend story of rodeo in it.
My mom was a big fan of Nancy Sinatra and Lee Hazlewood. That '70s retro element also comes through.
Top tips for grooms
Dress for yourself. What you wear makes you feel a certain way.
Don't keep it too trend-based. Keep it classic. Your wedding pictures will be hung in some part of your house for generations to come.